Dubai Holding Trustline - UAT
Dubai Holding is committed to the highest ethical standards and follows a zero tolerance policy to breaches of those standards. We recognise the value of transparency and accountability in our management practices and fully support the right of individuals to report fraud or unethical behaviour.
We encourage individuals to report any suspected fraudulent or unethical behaviour involving Dubai Holding for our attention by submitting their concerns confidentially via this dedicated website. All concerns raised will be examined by an Integrity Committee. The identity of any individual reporting concerns will be kept confidential, and the individual will be protected against victimization, provided the matter is reported in good faith.
Note that this website is not meant for general or operational complaints, which should be escalated on our Contact Us page.
Please fill the form below and submit.
Please share full details of your concern and attach any supporting evidence you may have, as it will greatly help us in the investigation process. If you wish to be contacted by us, please provide us your contact details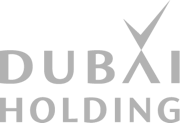 Copyright © 2015 - 2023 Dubai Holding, All rights reserved.